What it's all about…
Saturday January 20 2007
We had our second outreach to the Komarivka orphanage to continue the work begun there last month. Upon our arrival at the orphanage, we were treated a fabulous program of dancing, singing, skits and homemade costumes. This beautiful gift was the orphans and staff's way of saying "thank you" and made us all grateful for the opportunity to serve these kids.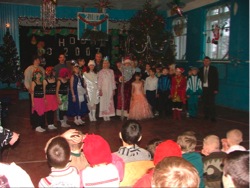 After a quick set-up and connection to power we began with the priority follow-up cases from the previous visit. Again the Key of Hope team from YWAM joined the ministry we came to serve, helping with the teaching program and gift giving. We were even blessed to have several members of the YWAM Kyiv administration join us for a day. These are missionaries who serve the base in accounting, communication, IT and other areas that are essential for a ministry of YWAM's size. However, due to the nature of their work, they rarely get opportunities to get out and serve on the streets, the hospitals, villages and in the orphanages. One of our goals with Mercy Trucks is to allow for those who serve in these capacities to join us on these outreaches.


After we got through the priority cases the Assistant Director of the orphanage wisely suggested that we focus on those children who would be released from the orphanage in May. Most of these children may never have access to dental attention again. Most of the work the doctors perform is extractions, fillings and root canals. The goal is first to relive pain and infection, then to treat what they can to stave off future problems. As you can imagine, the older children have more complex and advanced dental issues. Extractions are more difficult and require considerably more time and planning, root canals are common, even cases of advanced gingivitis are present. We are not able to treat as many kids when the cases become complex.

One young girl spent six hours in treatment. Her case was very difficult and provided challenges for the doctors but allowed us to see an awesome work of God though the skill and service of the dentists and the gift of the Mercy Truck. When I first met him a year ago, Dr. Richard of Smile Alliance International shared with me his vision of "giving smiles back to those less fortunate". Until that patient, I thought that's what we had been doing. However as you can see, I got to witness the amazing transformation that brightened the life of this orphan when she was literally given her smile back. Her four front teeth suffered from advanced decay. When Dr. Ina was finished with root canals and the removal of decay from her teeth, there was not much tooth left. That is when Dr. Richard began restorative work. The teeth were literally rebuilt from what little was left. The results were amazing. This teenage girl had something back that changed her personality instantly… a smile! As we stood there in the truck and watched her smiling into our small handheld mirror, I understood Richard's vision.



Before After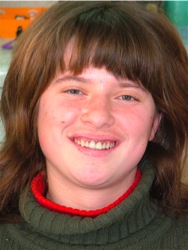 We'll be back at this orphanage with the Mercy Truck in early February. Please keep us and the orphans to whom we'll be ministering in your prayers.